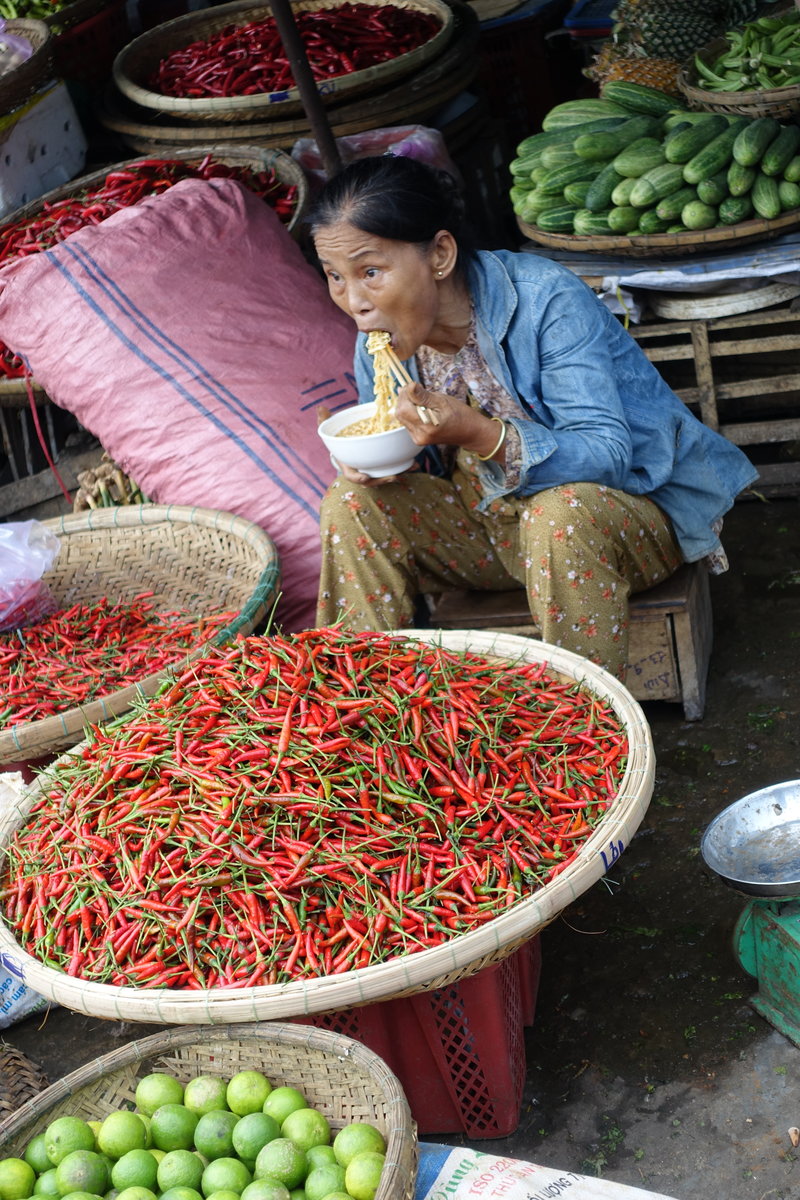 menu
Specialties include chef-driven interpretations of Vietnamese, Cambodian, Thai and Korean dishes including house-made kimchis, sausages and fermented plates, salads and crispy rice cakes, strong traditional flavor profiles blended with western inspiration like Smoked Brisket with Kimchi and soft cooked egg. Modern takes on Banh mi sandwiches, pho and rice bowls.
SALADS
Chilled Glass Noodle*
Crispy tofu, roasted mushroom, pickled vegetables 12
Chopped Chicken
Grilled mushroom, pickled chili, toasted cashew 14
Green Papaya**
Shrimp, long bean, roasted peanut 14
Beef Larb
Baby lettuce, crispy rice, chili powder 13
SIDES
Roasted Brussels Sprouts**
Fish sauce caramel, squash, peanut 14
Korean Sticky Wings
BBQ sauce, toasted sesame, scallion 10
Pickle/Ferment Plate**
Variety of the day 8
Lemongrass Sausage
Crispy rice balls, pickles, sweet chili sauce 12
ON A BAGUETTE
(Bread by Alma)
Double Fried Chicken
Kimchi, American cheese, gochujang aioli 15
Char Sui Cauliflower*
Cauliflower "pate", pickles, thai chili aioli 13
Crispy Pork Belly
Chicken liver pate, pickles, thai chili aioli 15
BOWLS & PLATES
Poultry Bone Broth
Vermicelli noodles, duck confit, herbs 16
Smoked Brisket
Jasmine rice, kimchi, soft egg, pickles, masago 15
Yellow Curry**
Roasted eggplant, crispy potato, herb salad, with rice noodles 15
Korean Rice Cakes**
Kimchi, soft egg, and spicy chili sauce 14
(not available for takeaway)
Fried Cod**
Turmeric sauce, grilled pineapple, dill, with sticky rice 18
Fried Rice *
Pickled cabbage, egg, scallion, herb salad 12
SIDE OF RICE
Sticky Rice* 2
Jasmine Rice* 2
SWEETS
Coconut Rice
Fresh and grilled fruit 8
Chinese Doughnuts
Chili sugar and nutella 6
Pot de Creme – Vietnamese Coffee  8
(not available for takeaway)
*Vegetarian.
**Pescatarian
Most of our menu items are gluten free and many are or can be made
vegetarian. If you have any questions about specific items please ask our staff.
---
BEVERAGE MENU
Wine by the glass $9
Wine by the carafe $23
Bottle of wine $36
BUBBLES
Baron de Seillac Blanc de Blancs
Marques de Gelida Organic Cava
ROSÉ
Mourvèdre – Domaine du Dragon Cotes de Provence, France
WHITE WINE
Chardonnay – Macrostie, Sonoma Coast, CA
Riesling – Selbach Incline, Mosel, Germany
Sauvignon Blanc – Mohua, Marlborough, New Zealand
Tressalier – Nebout, France
RED WINE
Gamay – Domaine de la Madone Le Perreon Beaujolais, France
Merlot – Powers, Columbia Valley, WA
Pinot Noir – Les Volets, Languedoc, France
Syrah – Pierre Gaillard Terres de Mandrin, France
SAKE
300ml bottle $9
Kasumi Tsuru Sake Extra Dry
Momokawa Organic Sake Junmai
Momokawa Organic Sake Nigori
KOREAN SOJU
$9/glass
Okunomatsu "Imo 04" Sweet Potato
Kitsukura "Ridge" Buckwheat
Kakushigura – Aged in whiskey barrels
BEER ON TAP $7
BauHaus Brew Labs "Wonderstuff" Neü Bohemian Pilsner 16 oz.
Fulton Beer "300" Mosaic IPA 12 oz.
Pryes Brewing Company "Miraculum" Midwest IPA 16 oz.
Fair State Brewing Cooperative " Roselle " Kettle Sour Saison 12 oz.
Bang Brewing "Nice" STP Dark Ale 16 oz.
Boom Island Brewing "Hoodoo" Belgian-style Dubbel 12 oz.
BEER CANS / BOTTLES $4
Thai Beer "Singha" German Style Lager 21.3 oz.
COFFEE AND TEA $4
Jasmine Green Tea
Earl Gray White Tip
Evening in Missoula
Iron Goddess of Mercy
Montana Gold
Darjeeling, Balasun Estate 2nd Flush
Organic Clouds & Mist Green Tea
Fresh Press Coffee
SODAS $3
Coke
Diet Coke
Sprite
Ginger Ale
Root Beer
SODA CANS / BOTTLES $4
Mexican Coke bottle
San Pellegrino bottle
Diet Coke can
San Pellegrino Aranciata can
---
HAPPY HOUR
M-F 4pm-6pm
Korean Sticky Wings, BBQ sauce, toasted sesame, scallion – $9
Pickle/Ferment Plate – Variety of the day ** – $5
Green Papaya Salad,  shrimp, long bean, roasted peanut◊ – $12
Fried Rice Bowl, pickled cabbage, egg, scallion * – $10
Fried Cashews, makrut lime leaf, chilis, lime* – $5
$1 off draft beer, rail drinks and wines by the glass