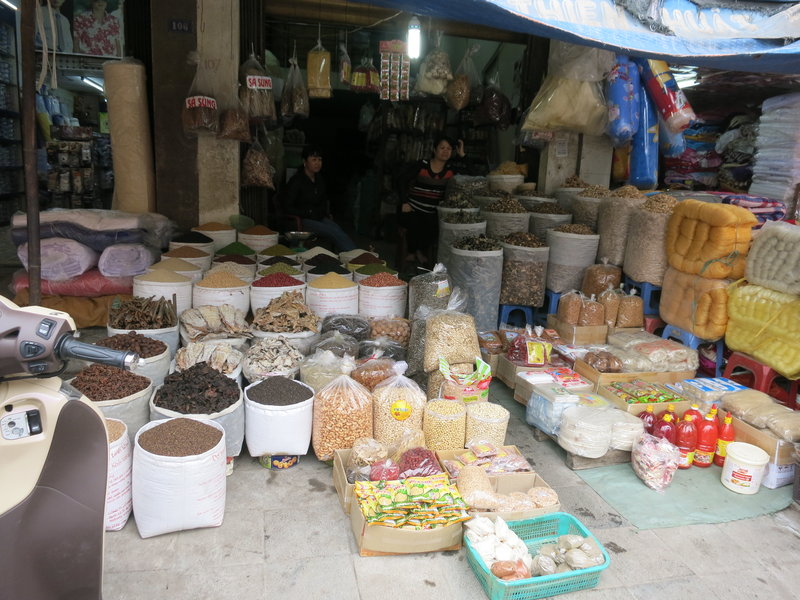 "Pedal, eat, sleep, repeat"
What happens when three world travelers with a passion for eclectic and traditional flavors come together?   Sweet Chow Takeaway, an Asian, street-food-inspired menu that pairs the humble dishes from Vietnam, Cambodia, Thailand, and Korea, with a modern interpretation.  The results are exquisite.
Sweet Chow Takeaway is a fresh and exciting culinary concept born of three travelers wanting to bring the flavors of SE Asia home to share with family and friends. This is food that tells a story.
Chow is designed to bring the old and new together.  Our modern, casual, sophisticated dining area inside a beautiful historic building is meant to reflect the old traditional recipes prepared with the new healthy, sustainable, and local ingredients.  Our vision is to offer a comfortable, community dining experience or the convenience of delicious, quick, casual takeaway.
We offer bicycle delivery in the North Loop for those wanting good food delivered to their door.  We also offer corporate lunches for those that seek something other than a turkey sandwich for colleagues, clients, and staff during the busy workday.  Perfect for office lunches, corporate meetings, retreats or a satisfying culinary experience for your employees.
hours
RESTAURANT - Closed
SWEET ICE CREAM SHOP - Closed
Address
116 North 1st Avenue
Minneapolis, MN 55401
612-767-4605
info@chowtakeaway.com
The Team
 Julie Hartley
Julie has been production managing and producing entertainment and media projects for the past thirty years.
Her career began at Twin Cities Public Television (PBS) where she was the Production Manager for national programs. Julie made the leap to independent feature film production in 1988 with the production of Old Explorers. She produced World and Time Enough, With or Without You, Wooly Boys and Brothers Three: An American Gothic. She worked as production manager on several studio features including My Cousin Vinny, A Simple Plan (2nd Unit), Joe Somebody, Lackawanna Blues, Robert Altman's Prairie Home Companion, and Out of the Furnace starring Christian Bale, Casey Affleck, Forrest Whittaker and Woody Harrelson.
In 2002, Julie started the Sean Francis Foundation, a non-profit company dedicated to promoting excellence in PSA creation and production as well as mentoring young people in the craft of filmmaking.
 Ami Francis
Ami is currently the Vice President of Production at Film Finances, Inc., the most prestigious film guarantor with offices worldwide.
She began her career in Newcastle, New South Wales, Australia as a public accountant for primarily entertainment clients (restaurants, pubs, casinos) after achieving her CPA and MBA from Deakins University. She made the transition to the United States and the film industry in 2003 and quickly rose from assistant accountant to production controller on projects all over the world with budgets from $1 million to $50 million. She was recruited to join the ranks of Film Finances in 2012 and moved to Los Angeles.
Her interests focus on travel and entertainment and she has a lifelong dream to be a part of the food service industry.
 Greg Cummins
Greg is a Filmmaker, editor, instigator, collaborator and developer in film and the arts in Minneapolis.
As a filmmaker he developed and was a principal/owner in several mainstay businesses including Russell Manning Productions a motion picture and audio visual production company, Editronics a motion picture post production copany, Cornelius/Setterholm, C&H Productions and VoDoo Films, television commercial production companies and Lighthouse Rentals, a motion picture production services company.
He was also very active in the nonprofit world, founding board member of the Minnesota FilmBoard, Founding Director and President IFP/North, Board member, the Jungle Theater. Recently he was a principal, partner and treasurer at SE 9th & 9th LLC a commercial real estate company, Community Strategies, LLC, a development company as well as the principal construction manager for the historic renovation of Red Wing's Central Park HS.
 Michelle Winter Hanson
Michelle is a Minneapolis based content strategist for Target Corporation. In her role, she has led and executed social media projects for high-profile campaigns such as Style, Essentials, Wellness and Influencer Collaborations.
Combining campaign goals with consumer insights, she has developed unique solutions for marketing and messaging needs across social media channels. Prior to working in social media, Michelle held positions in events marketing and corporate communications. She has worked with a diverse variety of clients such as Johnson & Johnson, Verizon, Genentech and Rock the Vote. She received her undergraduate degree from the University of Minnesota, Twin Cities and earned a Master's degree in Business Communication from the University of St. Thomas.
 ESG
Elness, Swenson Graham Architects is an award winning design firm with a national practice in urban residential, hospitality, workplace environments, higher education, branding and graphic design.
Headquartered in Minneapolis where the fim enjoys a leadership position in redevelopment, ESG won the American Insitue of Architects Award for "innovation in urban residential mixed use design."